We're always looking for more Friends to join us in making the Birch Bay Vogt Community Library project successful.
Easiest and quickest is to supply your essential membership information by clicking the button below.
Or if you prefer, you can click on the displayed form to download associated PDF; print, complete and then mail it to us at the address shown.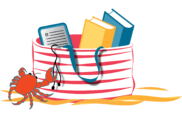 Friends of Birch Bay Library
Raising Funds to Build Birch Bay Vogt Community Library
Subscribe to Our Newsletter