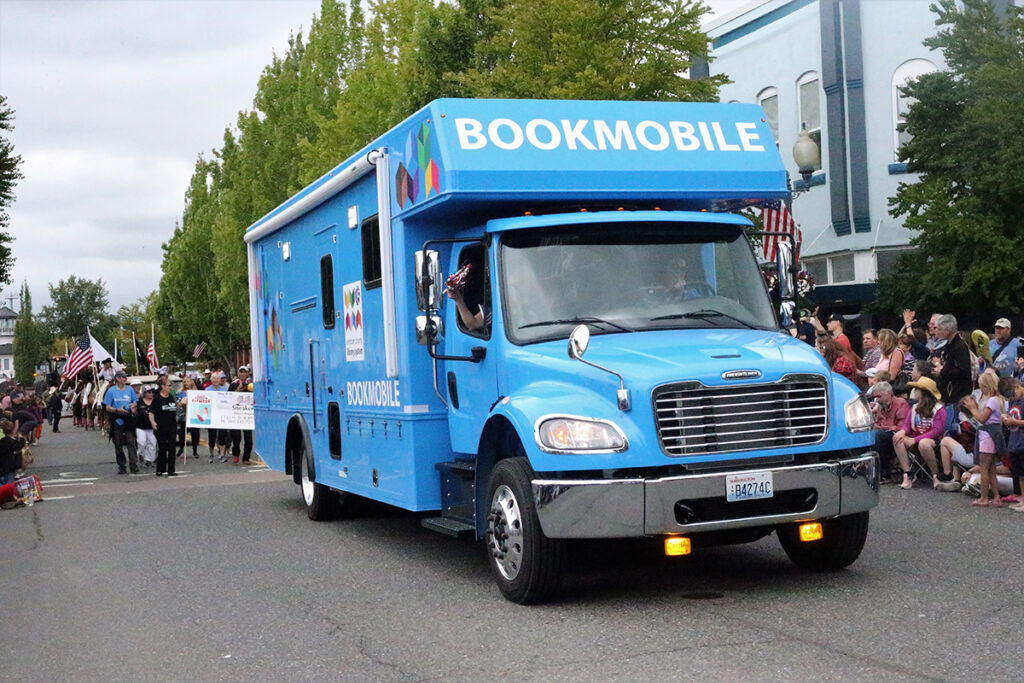 The WCLS (Whatcom County Library System) bookmobile had been visiting Birch Bay on Wednesday's for many years. And even during this crazy summer it is still making its stops on Wednesdays from 3 – 7 at the future Birch Bay Vogt Community Library site (7968 Birch Bay Drive).
You won't be able to enter the mobile right now but you can pick up your holds and drop off your returns. You can get more information about bookmobile stops, and other services here: https://www.wcls.org/bookmobile-mobile-services/
Thank you Wayne Diaz for this photo taken at the 2019 4th of July parade in Blaine, WA.