About Friends of Birch Bay Library and the Board of Directors
Friends of Birch Bay Library (a.k.a "FOBBL") is a non-profit 501 organization dedicated to raising funds to build Birch Bay Vogt Community Library, in Birch Bay, Washington.
The target property has been purchased by Whatcom County Library Association (WCLS). After four community meetings, working with architects, we have a building plan that we visualize getting funded through a Whatcom County grant, donations, book and merchandise sales,  and a variety of fundraising events.
We're working with our community to make this dream come true. Please join us!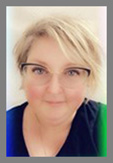 Dianne Marrs-Smith ~ President
Dianne Marrs-Smith fell in love with the Blaine/Birch Bay area 15 years ago and decided Birch Bay was the place she would call home. Her wife, two daughters and son left Seattle and settled into the area with one of the first stops on their move being the Blaine Library. She had worked at the Ferndale Library during their 8 year building project. She has experience with fundraising, building design, and events. With her love for libraries, community and Birch Bay, it was natural for her to join the Friends of Birch Bay Library. She is currently the branch manager of the Lynden Library and the union president for ACFSME Local 1581. She has just started her term as President of the Lynden Noon Kiwanis. In her spare time she enjoys reading scary stories, 80's music, all kinds of movies, baking, her four cats and spending as much time as she can with her granddaughter.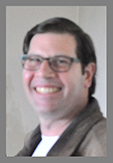 Keith Alesse ~ Vice President
Keith Alesse of The C Shop fame, is a friend to at least two libraries. His first home is in Concrete Washington, but Birch Bay is his well established second home. Keith is involved with many Birch Bay projects, but foremost he is head candy maker and manager of The C Shop. With his parents and partner Saara they bring a real sweetness to our community. Ever since he was a boy he can remember the bookmobile stopping on Wednesdays at The C Shop. That is when their family started the tradition of offering a free snow cone to any person that showed off the book they checked out from the library.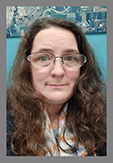 Wendy McLeod ~ Secretary
Wendy McLeod has been a resident of the Whatcom County area for over twenty years with her husband and two sons. The opportunity to assist the Birch Bay Community with establishing its own physical library is an exciting endeavor to her and one she was familiar with as she was involved as a Friends member with the building of the current Ferndale Library facility. As the Assistant Manager of Lynden Library, she has a broad understanding of library use and patronage from around the county and delights in spreading the love of reading. She looks forward to sharing stories with you.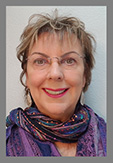 Sharman Burnam ~ Treasurer
When in elementary school, Sharman Burnam, knew she was going to be an avid reader. She learned early on that reading, was a great way to imagine a life far beyond her small home in Vancouver, B.C. When she was 5 years old her parents purchased a cabin in Birch Bay. There were many years of playing on the beach, doing chores to save money for the fair ground rides, and as a teen she became an award-winning skate dancer at the popular local roller skating rink. But most important, Wednesdays meant the arrival of the Bookmobile. Many activities have come and gone over the years at Birch Bay, but the Bookmobile is one constant that has seen generation after generation of eager readers. Moving permanently to Birch Bay just two years ago, Sharman, now feels it's time to give back to others in the Birch Bay community. Her love of books and reading makes the library committee work easy. She is enthusiastically looking forward to having a beautiful library, serving the community 7 days a week and not just on Wednesday afternoons.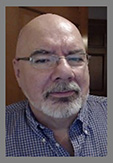 Brian Bell ~ Communications
Brian Bell has spent much of his spare time in libraries, starting in middle school in Vancouver (BC), absorbing many great (and some just entertaining) works of literature; so much to read and so little time. He had his first brush with computers in high school and went on to earn his Computer Science degree in 1974. Since then he's spent several decades laboring to make the darn things perform interesting and useful tasks. Brian and wife Karen relocated to Birch Bay from Michigan in 2012, in preparation for a planned 2014 retirement. With time on his hands following retirement, Brian learned of an initiative to build a library in beautiful Birch Bay. Intrigued at the prospect of working with a bunch of smart, like-minded volunteers to help make it happen, he joined FOBBL and was elected as a director, focusing on communications. Books, computers and a community library in which to house them: What could be finer?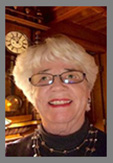 Doralee Booth ~ Development
Doralee Booth has loved Birch Bay all of her life. Her family traveled from Seattle each summer to spend lazy days beach combing, riding bikes, roller skating, crabbing, enjoying hot dogs, beach fires, building sandcastles and playing in the warm water of Birch Bay. She introduced her husband Bill to the Bay and they purchased property and built a summer cottage so their 3 sons could experience summers at Birch Bay. After planning on retiring in their vacation home, Doralee began investing in Birch Bay community planning becoming Vice-chair of the Birch Bay Steering Committee. She has served six years as a Birch Bay Chamber Director, President of the Friends of Birch Bay State Park and now serves on the Friends of the Birch Bay Library Board. Libraries build community. Bringing a library to Birch Bay is "not a luxury but one of the necessities of life." Henry Ward Beecher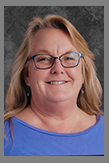 Connie Taylor ~ Director
Connie Taylor, known for her cackling laugh and wisenheimer jokes, also works hard for what she believes in. Education and community are two of her favorite passions. Recently she completed a masters program in special education because she wants to continue to work with students in the public school system. Helping to get a library built in her favorite neighborhood will bring educational resources to all her neighbors, especially those riding a bus for a half hour to get to school. She enjoys sharing her writing talents while contributing to the communications provided by Friends of Birch Bay Library. As a mother and grandmother, her first passion, she is also thinking about her personal legacy in Birch Bay, a place she has enjoyed for her whole life.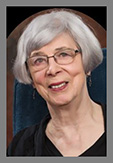 Ruth Higgins ~ Director
Ruth Higgins holds a master's degree in business management and, now retired, spent her working years in the healthcare industry, from managing medical records departments in small and large facilities through practicing x-ray technology to measuring performance improvement, risk and safety. She is also a published writer. Ruth is one of the founding members of the committee that evolved into Friends of Birch Bay Library. She and her husband, Al Krause, have lived in Birch Bay since 2003 and are involved in many activities for the betterment of the community they both feel fortunate to have found.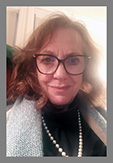 Holly Witte ~ Director
Holly Redell-Witte grew up in New York City – Brooklyn, across the street from several fabulous landmarks including the gorgeous Art Deco Brooklyn Public Library where one of her first jobs was library reissue clerk. She learned from her family that one of her responsibilities is to take care of the world and the people who live in it. So it was natural that she would end up raising money for causes she cared about, while also writing for NY newspapers. One career made a lot of money for great causes; the writing feeds her need to communicate. She is still occasionally published in magazines and newspapers. After moving to the Pacific Northwest in 1995, she continued raising money until 2006 when she married and moved to the Willamette Valley and her husband's vineyard and winery, which they ran until retiring and moving to Birch Bay Village in August of 2020. After losing her husband to cancer in April of 2021, she was inspired to raise money in his name for the Birch Bay Community Library, a project they had learned about together when buying their house. She is helping to raise awareness and funding and engage people in this wonderful community amenity. Holly holds Bachelors' Degrees in Theatre and in English, and a Master's in Communications. She will happily talk your ear off, and with flair, about how and why it is so important to have a library in Birch Bay.